Putting the COVID-19 pandemic to one side, there are many reasons why a company or organisation may decide to host video interviews. Perhaps it's more convenient due to the geographical location of the team or it's just more cost effective. Whatever the reason may be, virtual/video interviews are here to stay. Let us go through some tips and tricks to ensure that you do outshine the competition!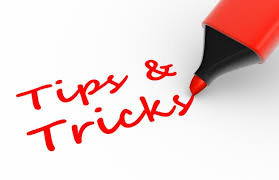 For Video Interviews, we have separated our tips into four sections;
What to Wear
Whilst it may seem weird to get dressed up for an interview taking place in your home, first impressions are crucial and the last thing you want is to accidentally flash the interviewer a glance at your Pyjama pants. Wearing the same clothes as if you were attending an in person interview will help you keep focused. No matter what you believe the culture of the company appears to be, you should always present yourself at an Interview in a polished and put together manner.
Keep in mind that busy patterns can be distracting, and bright white clothing can wash you out!
The location
There are a number of things to consider when choosing the location where best to conduct your video interview.
Backgrounds are so important. Be mindful of what is being shown to the interviewer at the other end of your camera. Ensure that you're not showing yourself to be a messy or unorganised individual. If for any reason a clean & clear background is not possible, you can use the "Blur" function on many platforms which will allow the interviewer focus on you.
You must ensure that you won't be disturbed for the duration of the interview. Close windows to prevent traffic noise and ask Family or housemates to let you have the house to yourself for the duration.
Technology
You may not even consider lighting, but it makes a huge difference. Try to have lighting facing towards you to allow your features to be seen easily i.e. face a window, not a wall. Lighting coming from behind you will silhouette you, making it hard for the interviewer to engage.
Test your audio and camera settings in advance of the interview day. (A slight downward angle is better than an upward angle – no one wants to be looking up your nostrils)
Find out what software will be used to host the video. Ensure that you download, log in and test it. It could take longer than you expect, and you don't want to keep the interviewer waiting.
Miscellaneous
Recruit a friend or family member to do a practice video interview before the big day, to ensure you're comfortable and confident in front of the camera.
Try not to fidget – Do you talk with your hands? Try to control this.
Look into the eye of your webcam and not into your screen.
Remember to always prepare some questions to ask at the end of the interview. This is your time to find out if it's a match for you. The question could be as simple as "What sort of training is involved?"
Don't forget to send a thank you note to each interviewer the same day!
---
The CMSE Recruitment team are always delighted to chat with Candidates and Clients. For confidential, professional advice call us at 0818 315 415 or email careers@cmse.ie .
---
Similar Topics