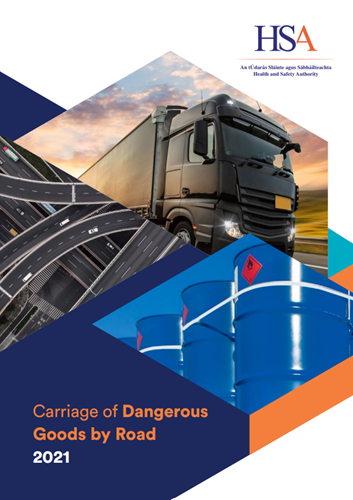 The Health and Safety Authority (HSA) have published updated guidance for businesses that are involved in the consignment, loading, unloading and carriage of dangerous goods by road. The new guide provides a summary of the legal provisions of the ADR (Agreement Concerning the International Carriage of Dangerous Goods by Road). According to the guide, dangerous goods are 'substances and articles which have been identified as hazardous for transport and present a risk to people, property and the environment'. The new publication also includes a Quick Reference Guide on the requirements of ADR for employers to consult.
The new guidance includes a general format update, an additional section on hazardous waste and updated practical examples with common situations where issues may arise for company's carrying dangerous goods. Businesses should be aware of the legal responsibilities for those involved in these activities such as the packer, filler, loader/unloader and consignee.
Undertakings involved in the consignment or carriage of dangerous goods by road, and related activities, must appoint a vocationally qualified safety adviser or advisers, generally termed a Dangerous Goods Safety Advisor (DGSA). The DGSA is certified to provide advice to undertakings, monitor compliance with legal requirements and to ensure the preparation of an annual report which is a legal requirement for those businesses falling under the scope of the regulations.
As we go into the new year it important for businesses to complete a comprehensive review of goods coming and going from their site. Noting that classifications and various thresholds may change, it is very important to ensure properly identification and classification of any goods and waste that may be considered as a dangerous.
---
If you would like a review of your activities or other DGSA support, please contact the Occupli Consultancy Team via email at info@occupli.com,  by phone at 0818 315 415 or via the chat function at the bottom right of your screen!
---
Did you know that Occupli Consultancy have an array of services. For instance, they also offer Chemical Agents Assessments. Click here for more information