Chemical Agents Assessment
Under the "Safety, Health and Welfare at Work (Chemical Agents) Regulations, 2001", it is the duty of every employer to assess the risks arising from the use or presence of chemical agents in the workplace and in determining adequate precautions or control measures to safeguard health and safety.
The Safety, Health and Welfare at Work (Chemical Agents) Regulations 2001 apply to a very wide range of substances and preparations (i.e. a mixture of two or more substances) with the potential to cause harm if they are inhaled, ingested or come into contact with, or are absorbed through the skin. These include chemical substances or preparations such as paints, cleaning materials, metals, pesticides and insecticides. Chemical agents or hazardous chemical agents can occur in many forms, e.g. solids, liquids, vapours, gases, dusts, fibres, fumes, mist and smoke.
What is Risk Assessment?
A risk assessment is a careful examination of what, in your work or workplace could cause harm to people, so that you can determine what precautions or controls are necessary to prevent harm.
The intention is to prevent accidents or work-related ill-health in the workplace. The control measures that are determined to be necessary to adequately safeguard against accidents or ill-health must be specified in writing. This is the outcome of the risk assessment and it is your duty to ensure that it is fully implemented. In specifying the control measures, the risk assessment provides the practical and detailed roadmap to help you manage health and safety in your workplace.
What Chemical Agents are Hazardous?
Hazardous chemical agents include:
Substances brought into the workplace and handled, stored and used for processing (e.g. raw materials, solvents, cleaning agents, glues, resins, paints)
Substances generated by a process or work activity (e.g. solvent vapours)
Substances or mixtures produced by the work process including by-products, residues or waste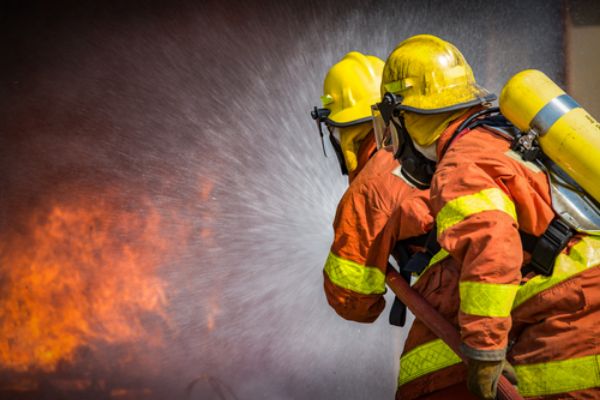 Safety Consultancy Brochure
Did you know that Occupli also offer Occupational Noise Assessments?
What the Chemical Agents Regulations require:
Determine which hazardous substances are present in the workplace and assess the risks to employees and others resulting from the presence of these chemical agents.
Prevention and control of exposure to hazardous chemical agents. The employer must prevent employees being exposed to hazardous substances. Where preventing exposure is not reasonably practicable then it must be reduced and adequately controlled.
Specific protection and prevention measures. The employer must identify specific control measures, and after having assessed the risk, ensure that the control measures identified are appropriate, utilised and properly maintained.
Arrangements to deal with accidents, incidents and emergencies. Every employer must draw up an action plan to be put into effect in the event of an accident, incident or emergency relating to the presence of hazardous substances.
Information, training and consultation. Employers must ensure that employees are properly, informed, trained and supervised.
The Regulations require the employer to control the exposure to hazardous chemical agents to as low as is reasonably practicable.
Sign up to get our Newsletter!