This week, Food Safety Consultant & Trainer Mayur Agrawal shares examples of ways that a small restaurant or takeaway might save more than €700 each year, and the impact that ensuring proper temperature control in the refrigeration system of a medium or large business can have.
---
Hello there!
Let's talk about Sustainable Food Safety Management System or S.F.S.M.S. Well, that's a bit of mouthful! Whether we like it or not, all of us in the food service sector will have to chew, swallow and digest S.F.S.M.S. Instead, we like the term – Sustainable HACCP. As HACCP ensures the food produced and served is safe to eat, Sustainable HACCP ensures this is done in eco-friendly and cost-friendly manner. In fact, as we are learning more about it, Sustainable HACCP is not only good for the planet's gut but also healthy for the business!
For example, simply by maintaining stock rotation, a small restaurant or takeaway might save more than €700 each year by not having to discard the food which expired at the back of the shelf. This will also reduce the amount of food waste generated by food service sector in Ireland, estimated at over 235,000 tonnes in 2019 (Source: Central Statistics Office).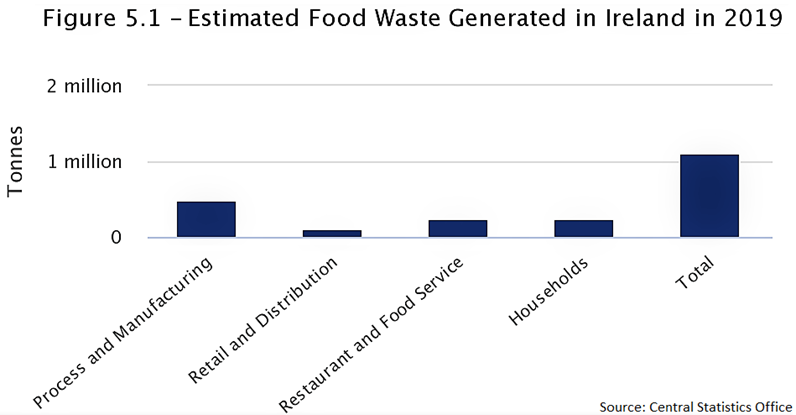 Another example: Working with more than 300 businesses to explore ways to minimize energy costs while ensuring proper temperature control, a 2022 study has found that –  by installing a 'variable speed drive' (a device which adjusts the speed of compressors and pumps according to the load) in refrigeration systems, medium and large businesses can save more than $6000 annually. This will also reduce more than 35 tonnes of greenhouse gas emissions annually (Source: Sustainability Victoria). Like we said, eco-friendly AND cost-friendly!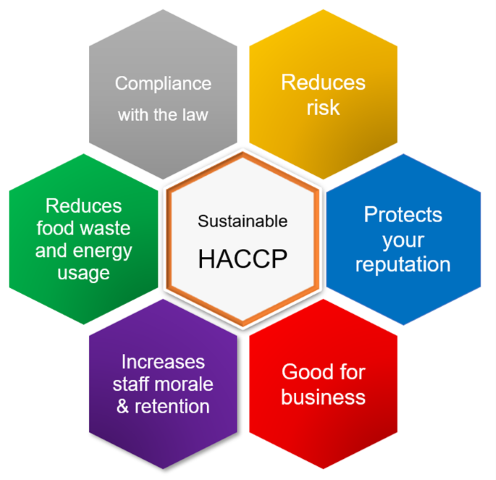 Now if you have read this far, first of all, thank you! We take you're also interested in learning about Sustainable HACCP and how this can be implemented in food service sector for all the good reasons. Whether it's through efficient food storage or minimizing energy consumption, there are several practical measures a food service business can implement in their existing HACCP to move in the direction of Sustainable HACCP. We understand that there may be some challenges at the beginning, but we also believe that relevant training and financial support can really help small businesses take their first steps.
---
If you are interested in learning more about Sustainable HACCP or looking for staff training, please feel free to contact the team at info@thefoodsafetycompany.ie or call 021 4355917. The Food Safety Company are also partnered with Rural Food Skillnet for funding opportunities for training courses in Sustainable HACCP systems