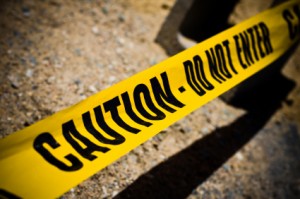 Architect's 'signed off' on apartments for developers based on a visual inspection and on letters from contractors confirming the work was above board. The architect who signed off on Priory Hall said last night he was "shocked at what the fire officers have now found". The disclosure raises the prospect that other blocks built during the boom may also be potential death traps.
Developer Thomas McFeely has publicly apologised to tenants.  The council's fire safety inspector Donal Casey said a fire could spread swiftly through the complex due to defects with fire safety barriers in the external walls.
 Architect Stephen Oppermann said yesterday his firm carried out a visual inspection of Priory Hall after the apartments were finished. "It is a visual inspection," he said. Although the apartments were built in 2006, the full extent of the problem emerged in May this year after the council bought two apartments and engaged consultants to inspect them. The council found defects which meant that any fire which got into the external cavity wall could spread rapidly to the entire complex.
Mr Oppermann said the cavity fire barriers were in their original project drawing. However, he said it was being alleged that they were not installed.
Labour TD Sean Kenny called on Environment Minister Phil Hogan to scrap the self-regulation system brought in in 1990. The minister plans to make it mandatory for builders and architects to provide certificates of compliance stating that the buildings meet all regulations.
The Independent, 2011.
Priory Hall is only one example, CMSE can help ensure all builders are following regulations and ensuring peoples safety. CMSE prepare/carry out:
(a) A Fire Safety Audit of premises for Property Management companies/banks/insurance companies which will include the following:
Fire Stopping Survey.
Compartmentation Audit to ensure Fire Resistance of Structure
Review of protection of means of escape
Review of Fire Alarm and Emergency Lighting
Review of Fire Safety Management Systems
Review of Fire Safety Certificates granted
Review of statutory documentation required under the
Fire Services Act 1981(2003),IS 3218:2009,IS3217:2008 and
Part B of the Building Regulations
Our reports will prioritise actions required and we can prepare the following:
Fire Safety Certificates
Regularisation/Revised Fire Safety Certificates.
Design Fire Alarms/Emergency Lighting
Prepare tender package for any fire safety deficiencies found as a
result of the above fire safety audit.
Project Management of all fire safety deficiencies solutions if required.