Occupli Consultancy is a leading provider of fire safety management and fire engineering services. Our experienced fire safety consultants provide technical support to ensure compliance with statutory requirements.
Occupli Consultancy provides fire safety consultancy services such as:
Fire Certificate Applications
Offer practical advice on the control of such issues in accordance with current legislation and best practice in fire related design
Fire Engineering Strategy
Means of escape design
Modelling of fire growth & smoke movement
Fire Safety Audio
Fire Risk Assessment
Project Management of fire upgrades
Fire Emergency EVAC strategy
Preparation of fire register
Fire Training
Fire Risk Assessment Process
Our fire safety consultant will visit your premises, review your fire safety documentation and organisational arrangements. Our fire engineers will complete a fire risk assessment of your premises taking into consideration the building use, occupancy type, activities, equipment and processes. During this risk assessment our consultant can carry out any of the following:
Identify the fire hazards in your workplace
Identify people at risk
Evaluate risk from fire
Emergency escape routes renewal
Emergency lighting, fire alarm and fire fighting equipment renewal
Review all fire safety documentation, eg. Emergency plans and fire register
Highlight non-compliance with building regulations or fire safety legislation
Highlight where fire training is required to ensure compliance
Prepare a Fire risk assessment Report with clear prioritized recommendations
Occupli Consultancy Fire Safety Services
Occupli Consultancy fire safety specialists can also assist you to:
Prepare fire protection drawings
Liaise with fire authorities
Provide fire safety advice to project design teams
Ensure compliance with Part B (Fire) of the Building Regulations 2006 and Associated Codes of Practice
Design smoke ventilation systems
Fire Investigations
Expert Witness
Relevant Irish Legislation
Under Ireland's Safety, Health and Welfare at Work Act 2005, every employer must identify the hazards in his or her workplace, including the fire risks. These hazards must be assessed and presented in a written format as a Fire Risk Assessment. Companies must also comply with specific fire legislation including the Fire Services Act 1981 and 2003, the Building Regulations and various Codes of Practice.
Detailed fire certificate applications must also be submitted for all buildings under the Building Control Act, Building Regulations and Fire Safety Legislation, Part B (Fire) of the Building Regulations and Associated Codes of Practice. We liaise with the fire authorities for our clients in this process, in order to ensure the best outcome for our clients.
Did you know that Occupli Consultancy also offer Safety Management? Click here for more information
Visit the HSA website HERE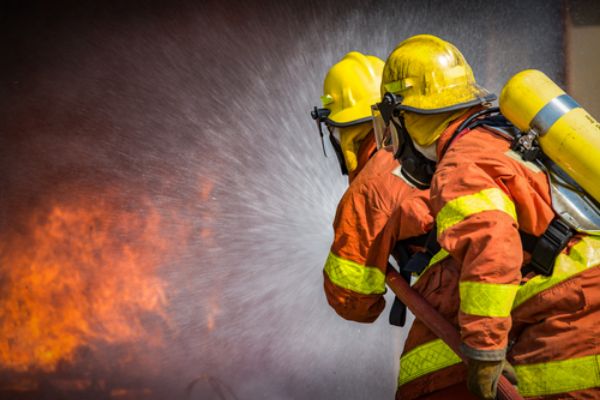 Safety Consultancy Brochure