Train The Trainer / Training Delivery and Evaluation (QQI Level 6)
Occupli Safety Engineering is a leading provider of the "Training Delivery and Evaluation" QQI level 6 training course in Ireland.  If you need the confidence and knowledge to deliver and evaluate effective training courses you have come to the right website.  For best results, this course should be delivered mainly in a classroom situation (All COVID-19 precautions are assured).  Virtual courses alone do not give the trainee adequate face-to-face training time hence we currently deliver a hybrid course – part classroom and part virtual.  You can now BOOK AND PAY for your course ONLINE – see dates and booking links below.
Some students may be eligible for a subsidy of up to 25% off the list price = PRICE = €521.25.
Please call our office to enquire about our subsidy application process.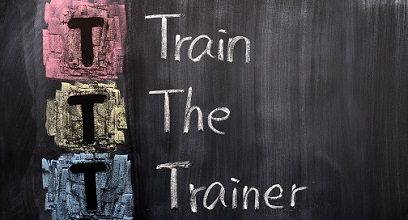 What you will gain from OUR Training, Delivery and Evaluation course
A QQI Level 6 (6N3326) award worth 15 credits. Also, one of 2 components of the new QQI Training & Development Special Purpose Award (6S3372).
An internationally recognised qualification demonstrating to potential clients and/or employers that you are competent to deliver & evaluate training courses.
An opportunity to improve your CV and to increase your career potential. While also developing your confidence and skill as a trainer.
Access to training to equip yourself with the skills and knowledge to run training courses and motivate your own course attendees.
NEW OFFER: We are now offering a discounted rate for QQI Training, Delivery and Evaluation training (Train the Trainer) attendees to complete our Manual Handling Instructor training. To avail of this fantastic offer please call our office on 0214978100.
Three (3) easy steps to get QQI Train the Trainer Certified?
Register today for a course date and location that suits you. See the schedule below.
Complete our 5-Day Training Delivery & Evaluation Course and submit the assessment.
Pass the assessments and receive your QQI certificate
Our 5-day interactive course/workshop will cover the following learning outcomes:
A clear understanding of how students learn and what motivates them
Overview of key principles & methodologies of learning [pedagogy/andragogy]
Understand equality legislation and your responsibilities during training delivery
Conducting an effective "training needs analysis" and setting training objectives
Communicating appropriately with different groups and types of learners
How to evaluate the results and effectiveness of your training and much more
Scheduled Course Venues, Dates & Prices
| Venue & Date | Availability | Price | Book your Place |
| --- | --- | --- | --- |
Course Overview
Duration: 5 Days
Participants: Up to 10
Assessment: Assessed by learner record, project and presentation skills.
Accreditation: QQI Level 6 Component Certificate in Training Delivery & Evaluation 6N3326
Course Objectives
Explain the different ways people learn and what motivates this learning
Carry out a training needs analysis
Write training objectives
Prepare to deliver a training course
Demonstrate the ability to deliver a training course
Communicate effectively with different groups of learners
Effectively evaluate your training course following delivery
Target Audience
The train the trainer course is intended for those who wish to design, deliver, assess and evaluate their own training courses.
Course Contents
Day 1
Course Introduction & Programme Plan.
Module 1: Training Theories.
Concepts of training and education.
Key principles and methodologies of adult learning.
State the different ways people learn and what motivates this learning.
Day 2
Module 2: Equality & Diversity In Training.
Responsibilities of the trainer.
Define equality and diversity.
Equality legislation.
Module 3: Training Needs Analysis & Training Course Objectives.
Identify and analyse training needs.
Develop objectives to ensure the training course is effective for learners.
Day 3
Module 4: Training Design, Delivery and Evaluation.
Develop a training session.
Plan the design, structure and delivery of a training course.
Use of visual aids for the training session (ie. overhead, powerpoint slides, flipcharts).
Evaluate a training course.
Evaluate learner progress against learning objectives.
Gather input from learners on course effectiveness.
Identify opportunities for improvement of delivery.
Day 4
Module 5: Communication Skills.
Establish, promote and maintain a positive learning culture.
Dealing with "pre-performance" nerves.
Conduct practice session for skills demonstration assessment.
Day 5
Assessments.
Skills demonstration – To be completed in the form of a 20 minute presentation by each candidate.
Learner record – To be completed in line with the brief provided and submitted by each candidate within 2 weeks of completing the course.
Project – To be completed in line with the brief provided and submitted by each candidate within 4 weeks of completing the course.
Can't find what you're looking for?