STCW-95 New Entrant Training Week Package
Obtaining all of your STCW Qualifications in one Week
If you want to work on commercial shipping vessels that are over 24 metres long you will have to get STCW qualifications/courses before you seek employment. The specific type of courses/qualifications you'll need will greatly depend on the position you're applying for and the post you'll be assigned to once you're on-board.  At the very minimum, you will need to obtain the four basic STCW courses.
Occupli Training is a leading provider of STCW approved training in Ireland and the UK.  Occupli Training have successfully delivered courses to hundreds of sea-going personnel from Ireland, the UK and all over Europe. and are approved by the Irish Department of Transport to deliver this new entrant STCW Training Course Package at our facility in Cork Harbor.
This course is available exclusively to private groups.This allows courses to be targeted specifically towards your own companies requirements. To arrange a date for your company to host this course please call 1850 315 415 or fill in the form below and one of our Training team will be in touch.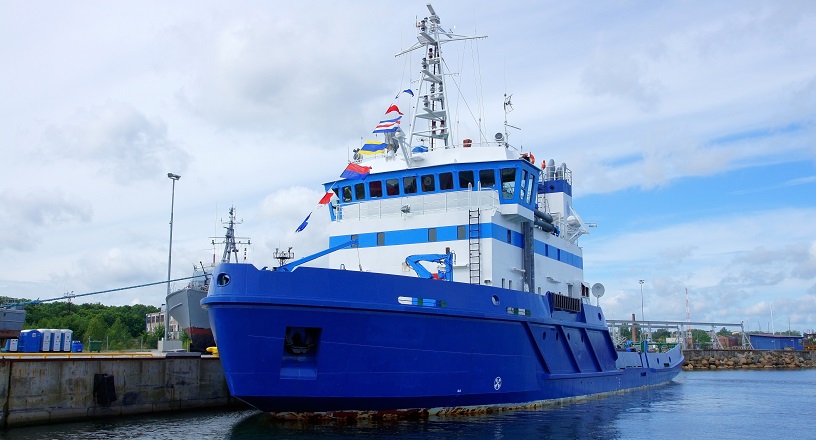 Course Details
Occupli Training delivers all the elements of STCW Basic Safety Training as a one week training package immediately saving yourself time and money. Alternatively you can take each of the modules individually if required.  The combined course is of great benefit to both attendees and employers as it eliminates the need to travel to different venues and on different dates. Travel time, cost and overall duration is reduced substantially by combining the courses.
Get Your Proficiency in Security Awareness Course Free!
When you book the Occupli Week Package you get the Proficiency in Security Awareness Course included . This course is not normally included as part of basic STCW week but it is a required course that you must complete prior going to sea.  This package instantly ensures you have all the necessary qualifications you need to work on board a ship within a more efficient time.
The package covers five STCW approved courses as follows:
Elementary Marine STCW First Aid
Personal Safety & Social Responsibility (PSSR) STCW
Personal Survival Techniques (PST) STCW
Basic Marine STCW Fire Fighting
Security Awareness STCW
Who Is This Course Intended For?
This combined STCW course is aimed at ALL seafaring personnel. All seafarers must pass all five elements of this course before going to sea. These STCW courses are a mandatory requirement.
Course Contents
Days 1 – 3: Basic Marine Fire Fighting – 3 Days
Theory of combustion
Hydrocarbon fires
Fire hazard and risks
Protective clothing
Fire hose and fittings
Fire extinguishers
Suppression systems
Fire prevention
Breathing apparatus
Equipment maintenance
Search & rescue procedures
Ship fire fighting
Fire investigations
Practicable sessions including live fire fighting
Day 4: Elementary First Aid – 1 Day
Introduction – General principles, chain of survival, scene safety, responsibilities of first aider
Body structure and functions
Positioning of casualty
The unconscious casualty
Resuscitation
Bleeding
Management of shock
Burns and scalds, Accidents caused by electricity
Rescue and transport of a casualty
Day 5: Personal Survival Techniques (PST) – 1 Day
Introduction – Safety & Survival
Emergency situations
Evacuation
Survival craft and rescue boats
Personal life-saving appliances
Personal life-saving appliances (demonstrations)
Survival at sea
Emergency radio equipment lecture and demonstrations
Helicopter assistance
Practical sessions including live fire fighting
Day 6: Personal Safety & Social Responsibility (PSSR) & Security Awareness – 1 Day
Complying with emergency procedures
Taking precautions to prevent pollution of the marine environment
Observing safe working practices
Full awareness of shipboard duties
Contributing to effective human relationship on board ship
Maritime security threats
Maritime security levels
The ship security assessment
Interaction with vessels, authorities and ports
Training, drills and exercises
Suspicious persons and behaviour and circumvention of security
Practical protective measures and contingency planning
Documents, records, communications and confidentiality

Can't find what you're looking for?
Sign up to get our Newsletter!