STCW & Marine Fire Courses
Occupli Training is a leading provider of marine STCW training. Delivering to clients in Ireland, the UK and across Europe.
Occupli Training Marine Firefighting & STCW Academy
All  Occupli STCW Training is approved by the Department of Transport. We can deliver individual courses, as well as a suite of five courses.
These include Marine Firefighting, First Aid, PSSR, PST and Ship Security.
In addition, we offer Refresher Updated Proficiency courses including Fire, PST and Fast Rescue Boat. Our clients include shipping companies, fire services, marine manning agencies and offshore facilities.
Scheduled Course Dates
These courses are only available as private courses. Contact us on 1850 315 415. Email info@occupli.com for more details.
Occupli Training – Fire Academy
Our top-class fire academy has clean burn technology, flashover units, flange fire, claustrophobic chambers, confined space tanks, chemical spill and many more features.
Occupli Training Fire Engineers use an "Aquarium" unit to demo practical fire experiments including UEL / LEL, Flammability, Backdraught, Inertion, Gas Freeing, etc.
The Occupli Training Fire Centre is located near Cork International Airport for ease of access for all our national and international clients. Accommodation can also be arranged.
Courses
Marine Fire Fighting 3 day Basic (STCW Approved)
Marine Fire Fighting 5 day Advanced (STCW Approved)
Elementary First Aid (STCW Approved)
Personal Safety & Social Responsibility (PSSR) (STCW Approved)
Personal Survival Techniques (PST) (STCW Approved)
Security Awareness (STCW Approved)
STCW 95 BST: Basic Safety Training
STCW Updated Proficiency Training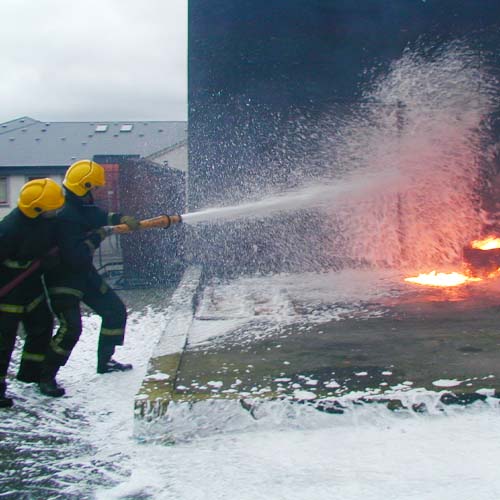 Occupli Training Fire Centre, Ringaskiddy, Co. Cork
Can't find what you're looking for?
Invest in your future with our industry-leading training. Enroll today and take the first step toward a brighter tomorrow!