Risk Management Consultancy and Risk Profiling
Occupli have extensive experience in setting up and profiling client risk management systems in many  sectors. This is complete to ISO 31000.  So whether you work in the farming, the industrial, the services, the construction or any other sector, for instance, you can be assured of a top quality service from Occupli.
Our engineers assist and advise our clients on the best way to conduct your business, in order to manage risk and balance the cost of controls with the cost of negative events!  We carry out a risk profile of our clients management systems.  We then work with the client to improve this risk profile.  Furthermore, once an independently assessed risk profile improvement is achieved we put a strong case for a reduction in premiums to your underwriter and insurance broker.
Occupli is also a leading provider of Crisis Management and Business Continuity Planning (BCP).  Our specialists provide services in these areas for a very large range of clients. Some of these include GSK, Pfizer and many more. Our specialists provide strategies and plans, as well as training and practical solutions for your particular situation.  See more details below.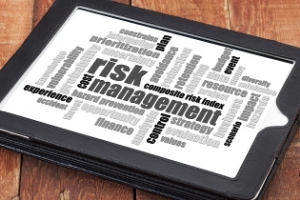 Safety Consultancy Brochure
ISO 31000 Risk Management
Training Course
Business Continuity Planning
& Crisis Management