ISO 31000 Risk Management Course
This course provides knowledge and understanding to help your organisations manage their risk. It reviews how and why your organisation should develop, implement and continuously improve a framework with the purpose of integrating the process for managing risk into the overall governance, strategy and planning, management, reporting processes, policies values and culture.
Once implemented and maintained, ISO 31000 the management of risk enables your organisation to increase the likelihood of achieving objectives, encourage proactive management, be aware of the need to identify and treat risk throughout the organisation. The course teaches how improvements in the identification of opportunities and threats can be achieved as a result of having a risk management framework in place as well as ensuring that compliance with relevant legal and regulatory requirements and norms are met.
In addition it is a reliable basis for decision making and planning, improving controls, enhancing health and safety performance, as well as environmental protection, minimise losses and improve organisational resilience.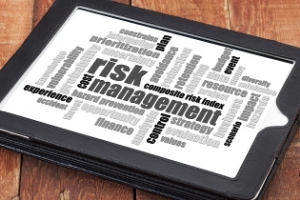 Contact The Consulting Team Today
Who Should Attend?
Individuals responsible for developing risk management policy within the organisation.
Individuals accountable for ensuring that risk is effectively managed within the organisation as a whole or within a specific area, project or activity.
Individuals who need to evaluate their organisations effectiveness in managing risk.
Developers of standards, guides, procedures and codes of practice that, in whole or part, set out how risk is to be managed within the specific context of risk documents.
Scheduled Dates
1 day Behavioural Safety Audit training programme with key personnel who will be involved in behavioural audits / tours
1/2 day Behavioural Safety Awareness training programme with all personnel
| Venue | Date: |
| --- | --- |
| Dublin | |
| Cork | TBC |
Key Course Objectives
Your organisation will have a current, correct and comprehensive understanding of its risks.
Your organisations risk should be within its risk criteria.
Your organisation will have the ability to utilise risk management performance assessment as an integral part of the overall organisation's performance assessment and measurement system.
Contact Carbon Action today for more information or to book your place on this course.
Email: info@carbonaction.co.uk Tel: +44 207 397 8500
Sign up to get our Newsletter!