Public & Utilities Sector
EHS Solutions for the Public Sector & Utilities
More than 300,000 public servants work across a broad range of organisations to deliver public services in Ireland. This accounts for approximately  17% of the 1.98 million workforce in Ireland (CSO Q3 2015). Services  includes education, defence, conservation, economics, health and policing.  In addition to general health and safety requirements the Public Sector Energy Efficiency Strategy is working to integrate energy management into the general management of public sector organisations and has set a target of improving energy efficiency by 33% by 2020.
The  energy and water utility  sector in Ireland is undergoing major change including increased competition with new market entrants, transition towards a low-carbon economy with the growing role of renewable energy and increased energy efficiency. Ireland has a long term commitment to an 80% reduction in greenhouse gas (GHG) emissions within the energy sector when compared to 1990 levels by 2050 and a 100% reduction by 2100. Policy is encouraging industry investment in low-carbon technologies while also  safeguarding security of supply and maintaining cost competitiveness to consumers.   Chris Mee Group support employers in the public and utility sectors not only in integrating energy efficiency but also in better managing  occupational health and safety in its wide range of activities and workplaces.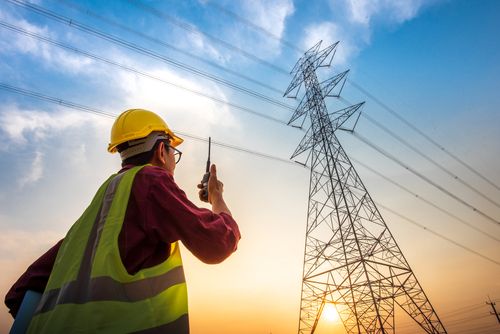 Gas Networks Ireland Case Study
European Prisons Case Study
CMSE Recruitment are very professional but also very personable and friendly as well as efficient and supportive. I would highly recommend CMSE Recruitment.
Teagasc contracted all our in-house occupational first aid training to CMSE based on the quality and value of the training provided.
The feedback from the training was very positive…we are all much more comfortable in working in this area now. The balance between practical training and regulatory instruction was also very good.
We have used CMSE for our safety training and surveys for over five years now and have always been delighted with the service.
My experience of using CMSE was very positive and pleasurable….The service was reliable, flexible and personable.
I have used the services of CMSE Recruitment on a number of occasions. They provided me with excellent candidates and we have recruited two Site Safety Advisors who are working on various projects within our company. I found the service and calibre of candidates excellent. I would highly recommend CMSE Recruitment.
CMSE Recruitment have provided a professional, quality and timely recruitment service to us and worked closely with us to understand our needs.