Process Safety Consultancy
Occupli Consultancy is a leading provider of Process Safety consultancy and training. We work in the Pharmaceutical, Oil & Gas, Utilities, Manufacturing and Food sectors. Our consultants are highly experienced and qualified in process safety and chemical engineering.  They work in multi-disciplinary teams for operational effectiveness. The hallmark of our organisation is practicality.
In addition to the process safety services noted on this page you can review other process safety services on the following web pages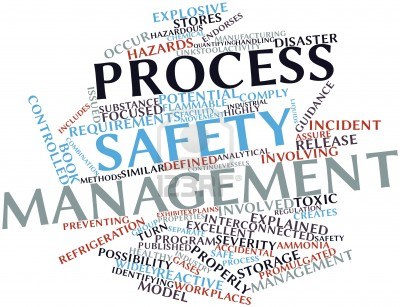 Safety Consultancy Brochure
Applicable Legislation
Occupli Consultancy can assist our clients in ensuring compliance with all relevant Irish and EU legislation including, but not limited to the following:
The Irish Safety Health & Welfare at Work (General Application) Regulation 2007,
Part 8 Explosive Atmospheres at Places of Work (ATEX Directive),
Control of Major Accidents Hazards Involving Dangerous Substances Regulation (COMAH) 2006 (UK)
Contact us now for a more detailed list of current legislation.
Additional Process Safety Services
Fault Tree Analysis
Fault Tree Analysis is a structured technique that looks at top level hazards. It is a powerful design tool used to insure that production objectives are met.
Event Tree Analysis
Event Tree Analysis complements Fault Tree Analysis. Event Tree Analysis starts with a hazard. Instead of working backwards as in the Fault Tree, it works forward. The fault tree analysis describes all the possible events as a result of this hazard. It then identifies the event sequences that could lead to a variety of possible consequences.
Structured "What If" Techniques (SWIFT)
The SWIFT is a systematic team-oriented technique for hazard identification. As the name suggests, the technique looks at possible failure mechanisms for equipment or processes by asking the "What If?" question.