Asbestos Management Services
Occupli Consultancy is a leading provider of Asbestos Management related services in Ireland today. Our specialist consultants provide top quality, cost effective solutions. In addition to surveys we provide identification advice, removal support, asbestos laboratory analysis, asbestosis information, etc. Our asbestos consultants identify and assess the risks posed by asbestos in the workplace in accordance with Irish legislation and current best practice.
Asbestos Services Provided By Occupli Consultancy
Practical advice on ensuring your compliance with current HSA legislation
Asbestos management and refurbishment/demolition surveys
Asbestos air monitoring: including background, leak, personal, clearance and reassurance sampling
Project management of asbestos removal contractors and PSDP services
Generation of asbestos risk assessment and removal method statements
Issuing your site clearance certificates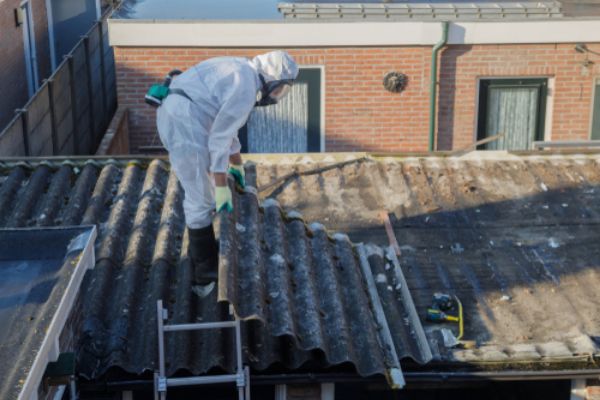 Safety Consultancy Brochure
Ensuring Your Asbestos Compliance
If you require demolition and asbestos removal activities you must first provide evidence of the ability to do this work in a safe way to ensure the protection of your employees/sub-contractors. Occupli Consultancy provide clients with practical advice on your duties under the Safety, Health and Welfare at Work (Exposure to Asbestos) Regulations 2006 and the Safety, Health and Welfare at Work (Exposure to Asbestos) (Amendment) Regulations 2010.
Our asbestos consultants identify and assess the risks posed by asbestos in your workplace in accordance with Irish legislation and current best practice. We then ensure any asbestos fibre levels in the air are kept to a minimum and within statutory guidelines through effective implementation of action levels, control limits and clearance indicators.
Managing your Risk with Asbestos Air Monitoring
Occupli Consultancy carry out air monitoring to assess the concentration of airborne asbestos fibre levels that have been generated .
Air monitoring may be carried out for the following reasons:
To confirm that an appropriate level of personal protection has been chosen
To check the effectiveness of dust suppression methods
To provide data for employee exposure records
To check that an area is suitable for re-occupation upon completion of asbestos related work
Occupli Consultancy air monitoring services include:
Background Sampling to establish the respirable fibre concentrations prior to any activity which may lead to airborne asbestos contamination, to ensure that the risk is not being increased as a result of the activity
Leak Sampling (enclosure check) to check that the environmental control systems are adequate
Personal Sampling to ensure that the protection factor afforded by the reparatory protective equipment selected is adequate and for compliance sampling
Clearance Indicator Sampling (clearance testing) to check that the airborne fibre levels in the asbestos work area are below the clearance level indicator
Reassurance Sampling to confirm that the airborne asbestos fibre levels are less than the occupational exposure limit
Effectively Managing Your Asbestos Removal Project
Occupli Consultancy Asbestos Removal Project Management Services Include:
Developing your project plan, risk assessment, design specification and method statements for the removal works
Providing PSDP services
Selecting and managing your asbestos removal contractors
Occupli Consultancy operate in an advisory capacity to both client and contractor, helping to keep the project on track whilst the licensed asbestos removal contractor remains responsible for the contracting element of the project. Your Occupli Consultancy Project Manager will give you regular advisory updates and carry out all the analytical duties needed on site by you and the contractor. We also liaise with the HSA to ensure smooth running of your removal project.
Occupli Consultancy compile and issue tender documents to reputable licensed asbestos removal contractors. On return we will issue a tender report and recommendation of appointment. We will attend pre-start meetings and discuss the project with personnel who may have concerns. Our support services can continue during the project, handling cost control, valuations, final accounts etc.
Obtaining your Site Clearance Certificate
Once your asbestos has been removed or encapsulated a Occupli Consultant will issue the required site clearance certificate once the final inspections and assessments are complete and we have verified you have sufficient management and supervisory elements in place. This is essential in ensuring legislative compliance to ensure you pass inspection and avoid costly delays. Our clearance certification also provide assurance to you, your employees and all third parties that the area is asbestos-free/safe.
Benefits of working with Occupli Consultancy for your Asbestos Requirements
Ensuring you comply with all exposure to asbestos health & safety legal requirements
Developing a comprehensive plan for the management of asbestos containing materials (ACMs)
Increasing awareness and buy-in from your employees/sub-contractors
Helping you complete your refurbishment and demolition work in a safe manner
Protecting your reputation and financial investment
Ensuring your projects are completed on time and in budget
Did you know that Occupli also offer Occupational Noise Assessments?
Sign up to get our Newsletter!