Online Working in Confined Spaces
What constitutes a confined space, the potential hazards, safe operating procedures, emergency procedures and rescue? Did you know that resources and arrangements for the rescue of workers working in confined spaces first must be provided by the employer prior to beginning any kind of confined space work? Employers must consider in advance what can go wrong and provide the necessary resources to deal with such events.
This online, awareness-level, confined space course is aimed at Confined Space Entrants, Observers and Permit Supervisors and it outlines current applicable legislation, permit to work systems, safe systems of work and  procedures for entry and rescue. At the end of this course you'll be able to demonstrate your understanding of the control measures to be followed when working in, or near to, confined spaces as detailed in a safe working procedure.
This Online working in confined spaces course is an effective way for learners to acquire essential working in confined spaces knowledge at a fraction of the cost of conventional classroom training.  This course may take you up to 105 minutes to complete. This duration is based on the amount of video content shown and is rounded off. It does not account in any way for loading time or study time on the questions.
Please note this is an awareness course  designed for people who need to be aware of the hazards and risks of confined space working but are not required to enter a confined space. If you are required to perform any work activity in, or in the proximity of, a confined space please contact us to enquire about or blended learning solutions that will also provide an 'approved' standard of practical confined space training involving actual confined space entry and practical hands-on rescue techniques snd exercises.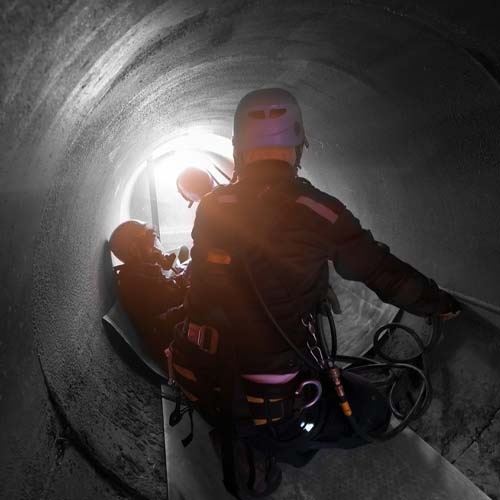 Occupli has over 70 excellent online courses.
Course Objectives
On completion of this course, participants will be able to:
Understand the dangers of working in confined spaces
Review the current working in confined spaces legislation
Recognise the importance of effective communication
Identify how to establish safe procedures for working in confined spaces
Effectively respond to  emergencies
Establish the required paperwork
Sign up to get our Newsletter!