NEBOSH Environmental Management Certificate
Occupli is a leading provider of the NEBOSH Environmental Management Cert since 2003.  Our course covers all the essentials of  environmental management systems and is fully NEBOSH accredited.  The course is five days in duration and covers all the relevant environmental legislation and best environmental practices.  We provide courses in classroom in Dublin and Cork.  We also provide courses via instructor led webinar.  See course dates and venues below.
In addition to our Irish venues we deliver private courses in many international locations including Dubai, Singapore, etc.
NEBOSH assessment of competency includes one written paper and one practical assessment.  All our trainers are full-time professionals in addition to being highly experienced instructors.  Complete the enquiry form below or alternatively book online – see dates below.
COURSE SUBSIDIES!  NEBOSH Environmental Management Cert 
30% funding available to the Irish Private Construction Sector and Sole traders
Dublin:

+353 1 517 5270

  |

Cork:

+353 21 497 8100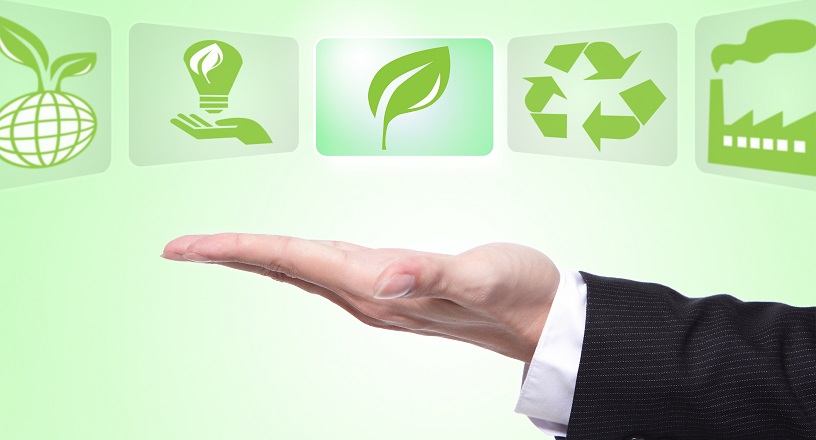 Who should attend this course?
Managers, supervisors and others who have responsibility for managing environmental issues as part of their day to day duties.
Those who are looking for an Internationally recognised and globally respected environmental management qualification.
Many EHS managers have Safety qualifications.  NEBOSH research shows that around two thirds of health and safety management positions at work also feature responsibility for environmental management.  It can therefore be useful combining one of our health and safety qualifications with the Environmental Certificate.
The Certificate can also be a useful stepping stone towards achieving the NEBOSH Environmental Diploma.
No previous environmental management knowledge is required.
A good knowledge of the English is essential.  The course is delivered in the english language and the assessment will include a requirement to write a report in English.
Course Venues, Dates & Prices
Exam Only Details, Prices & Dates
Price: €108
Exam (online & open book)
Date
BOOK ONLINE
 
 
 

EMC 1

EMC 2

3rd May 2023

3rd May 2023

BOOK ONLINE

EMC 1

EMC 2

9th August 2023

9th August 2023

BOOK ONLINE
Assessment:
The assessment process for NEBOSH Environmental Management Certificate is broken down into two units which are assessed by EMC1 Environmental management (examination – to be downloaded, completed, and submitted in 24 hours) & EMC2 assessing environmental aspects & associated impacts (practical assessment – learners will be required to assess
Exams:
EMC1
EMC2
Dates:
The next exam only days are scheduled for May 3rd, August 9th
Venues:
Online – Open Book Exam
Duration:
EMC1 – This is a digital assessment which can be taken remotely. LEarners will have 24 hours to access, complete, and submit their papers, starting from 11am (UK time) on the examination date. Examinations for this qualification will take place once a quarter.
EMC2 – Practical assessment submission dates:
Exam Group February 8th EMC2 submission date February 20th
Exam Group May 3rd EMC2 submission date May 15th
Exam Group August 9th EMC2 submission date august 21st
We recommend use of Google Chrome™ 5.0 or newer web browser
REQUIREMENTS – WEBINAR COURSES 
You will require:
Reliable Internet Access

 

Audio (headphones or speakers)

 

Microphone

 

Webcam 

 
Please test these prior to commencement of the course.  We ask all attendees to arrive to the webinar at least 10 minutes before the course begins.  
Price: €1,450 including exam fee
Duration: 6 Days
Participants: Up to 15 participants
Assessment: Written Exam will now be Open book Exam 
Assessment of this course consist of  a two hour written paper (EC1) and a two hour practical assessment (EC2). Participants must achieve the pass standard in both the examination paper and in the practical assessment to be awarded  the Certificate.
Accreditation: NEBOSH Certificate in Environmental Management
Course Objectives
The NEBOSH Environmental Management Certificate covers the practical issues of managing environmental risk. The syllabus covers risk management and EU legislation and is based on the best practice and industry standards.
Unit EC1 Management and Control of Environmental Hazards
Foundations in Environmental Management
Environmental Management Systems
Environmental Impact Assessments Control of Emissions to Air
Control of Contamination of Water Sources
Control of Waste and Land Use
Sources and Use of Energy and Energy Efficiency
Control of Environmental Noise
Planning for and Dealing with Environmental Emergencies
Unit EC1 Management and Control of Environmental Hazards
"The instructor was extremely knowledgeable and the Q&A sessions were excellent"

Can't find what you're looking for?