Occupli is a leading provider of Machinery Safety Support to many clients nationally. Our specialists provide practical advice, training and machinery solutions to support your particular needs. Our team work to legislative requirements and benchmark against industry best practice.
Services Provided By Occupli
Occupli consultants provide the following non-exhaustive list of machinery related services:
CE compliance and review of relevant directives and standards
Equipment hazard analysis and risk assessment
Creation of safety concept and generation of a safety design review
Evaluation of compliance with the Essential Health and Safety Requirements (EHSR)
Compiling legally required documents for CE marking including technical construction files, etc
Occupli can also review the machinery and its interface with the production process. We also involve operations and maintenance personnel to identify their main safety concerns. This type of assessment includes:
A risk assessment of both mechanical and non-mechanical hazards on individual machines
Assessment of the existing risk reduction measures
A review of the viability of upgrading the safety of the machine
Prioritised recommendations on approach to improve current status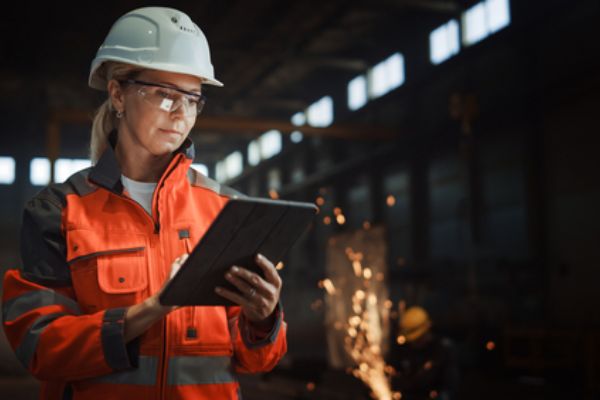 Safety Consultancy Brochure
Applicable Irish Legislation
Legislation relating to machinery safety has evolved rapidly over recent years. Under the Safety, Health and Welfare at Work Act (General Application) Regulations 2007, Chapter 2 of Part 2: Use of Work Equipment, an employer is required to ensure "any work equipment provided for use by employees at a place of work complies, as appropriate, with the provisions of any relevant enactment implementing any relevant Directive of the European Communities relating to work equipment with respect to safety and health".
The European Communities (Machinery) Regulations 2008 (S.I. No. of 2008) requires that a CE mark be affixed to the machinery and the supplier is required to issue a Declaration of Conformance, unless the machinery is to be incorporated into other machinery, in which case it directs that the CE mark shall not be affected.
It is a requirement for all machinery that a Technical File can, or for some machines, must be compiled. In practice, this often means compiling it as a project progresses.
Complying with applicable mandatory Essential Health and Safety Requirements (EHSRs) from a long list given in the directive
Undertaking the correct conformity assessment procedure