Contractor Safety Support
Are you a Construction Contractor? Are you fully compliant with all Construction Health & Safety Legislation?
Occupli is a leading provider of Construction Project Safety services in Ireland. We have a proven track record over 20 years in providing our clients with practical and legally compliant construction safety solutions.
Whether you are a major contractor or a self employed contractor we are the solution you need to get ahead of your competitors. Our solutions will give you the edge over your competitors.
Contractors must be competent enough to complete the work but must also complete the project safely. A good safety record can also improve your insurance company risk profile possibly leading to a reduction in your premium in future years.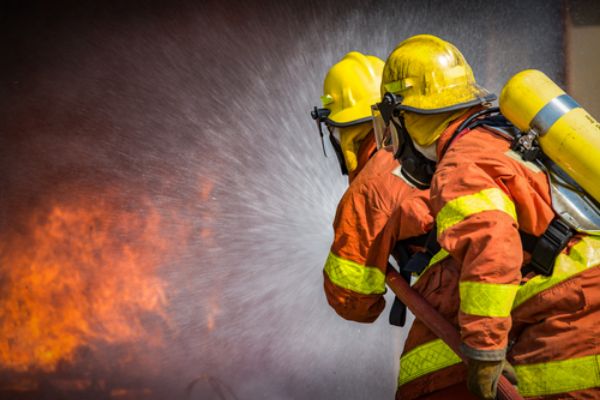 Safety Consultancy Brochure
Occupli Construction Safety services include:
Occupli provides Project Supervisor Construction Stage (PSCS) and/or Health and Safety Co-ordinator services
Occupli also provides Safety officer coverage on a full-time or part-time basis
We provide a comprehensive Construction Safety Training program in collaboration with our training department
Our training services include training course drafting, delivery and record keeping service
Occupli provide a drafting and implementation service for Site Health and Safety Plans and site specific rules
Identify and help the contractors to eliminate hazards or reduce their risks during construction
We assist in drafting Safe Systems of Work, Safe Plans of Action, Method Statements, etc
Promptly provide the PSCS with any site specific information required for the safety file
Monitor compliance, carry out audits and assist in any required corrective actions
Report accidents to the Authority and to the PSCS
And many more services.  Call us now to discuss your specific requirements !!
Develop Safe System of Work Plans (SSWPs) and Safe Plans of Action (SPAs)
CMSE provide assistance to our clients in the development of detailed Safe Systems of Work (SSWPs) and/or Safe Plans of Action (SPAs). Hazard identification, risk assessment and the elimination and control of identified hazards is the central pillar of safety management. If there is a measurable risk of injury, appropriate controls must be put in place. If the hazard cannot be eliminated, we will advise on how the risk can be reduced as far as possible.
Call us now to discuss your specific safety requirements.
Develop Detailed Method Statements
Occupli will assist and advise our clients on effective and practical construction Method Statements. Because certain construction activities are particularly hazardous it is necessary to develop detailed safety method statements. Such activities must be suitably planned, organised, directed and controlled. The method statements must be in writing and must be communicated and understood by all workers.
The method statements must be signed off by all stakeholders and records must be kept by the PSCS or designee. Call us now to discuss your specific requirements.
Benefits from working with Occupli Consultancy
Occupli are experts in Construction Safety Management. We assist our clients in practical safety solutions
Occupli act as the PSCS for construction projects. Full-time site presence is necessary for this appointment
If Safety Coverage is part-time on site then we can provide the Health and Safety Co-ordinator function
Occupli safety support can assist clients in improving your risk profile for your under writer
Site Safety auditing services can assist site project managers in their legal obligations,
Occupli provide safety courses and tool box talks to site management, employees and sub-contractors
Occupli provide field safety officer coverage to assist and advise your site managers and employees to complete their construction work in a safe manner
Occupli can protect your safety reputation and financial investment by reducing costly accidents and incidents
We assist your management team to complete your projects on time and within budget
Occupli Consultancy also offer PSCS and PSDP services.   Click here for more information
Sign up to get our Newsletter!