Forklift Stacker Conversion Course
Occupli Training is a leading provider of Forklift Training, Mobile Elevated Work Platform (MEWP), and Electric Pallet Truck training courses.
We deliver both private and public courses nationwide and we are fully SOLAS approved. Our instructors are trained to RTITB level.
Course Outline
Occupli is the leading provider of the Forkfit Stack Conversion Training Course.
This half-day course is for experienced forklift drivers wishing to gain certification in ride-on stacker truck forklifts.
Topics covered include; legislation, safe truck operation and safety checks.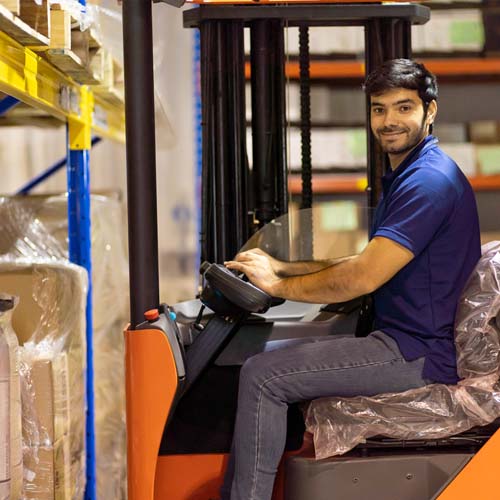 Scheduled Dates
Scheduled Course Venues and Dates: This course is available exclusively to private groups. This allows courses to be targeted specifically towards your own companies requirements.To arrange a date for your company to host this course please call 1850 315 415 or fill in the form below and one of our Training team will be in touch.
Duration: 1/2 Day
Participants: Up to 3 participants
Assessment: Theory and practical assessment
Accreditation: Occupli Training Certification
Course Objectives
Course Objectives
On completion of this course, participants will be able to:
Operate a Stacker Truck safely, reducing the risk of injury to operators and pedestrians and increasing the efficiency of Forklift Truck Operators
Use safe operating techniques
Refuel / Recharge Forklifts safely
Correctly position Forklifts in relation to task requirements
Course Contents
Legislation
Daily inspection procedures
Stability
General safety rules
Loading and stacking procedures
De-stacking and unloading
Maintenance
Charging and changing batteries
Fuelling procedures