Occupli is the leading provider of HAZOP courses in Ireland today. We have numerous process safety and chemical engineers who specialise in the expert delivery of top quality HAZOP courses. Our lecturers are not only expert trainers but very experienced process safety engineers.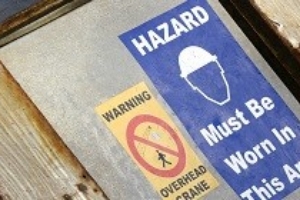 Scheduled Dates
This course is available exclusively to private groups.This allows courses to be targeted specifically towards your own companies requirements. To arrange a date for your company to host this course please call 1850 315 415 or fill in the form below and one of our Training team will be in touch.
Participants: Up to 10
Duration: 2 Days
Certification: Occupli Training Certification
Course Programme
Who Is This Course Intended For?
This training is ideal for managers, operations and maintenance staff, process reliability and quality control/assurance staff and anyone who needs a general understanding of the HAZOP process.
What is the Objective?
To provide participants with the background of how process hazard analyses (PHA's) are performed. An integral part of PHA's is the process HAZOP.
Course Programme
Introduction
Risk Assessment Techniques, where does HAZOP fit in
Brief Overview of Failure Mode Effect Analysis Techniques
The Flixborough Disaster
HAZOP Overview
Case Study
HAZOP Process
Application to a Batch Process
Workshops on Batch and Continuous Processes
HAZOP Method
Hazard study 1-6
HAZOP Recording
Application to a Continuous Process

Can't find what you're looking for?
Sign up to get our Newsletter!