Scheduled Course Venues and Dates
This course is available on a private basis only. This allows courses to be targeted towards your own companies requirements.
To arrange please call 1850 315 415.
For enquirys please fill in the form below. Our Training team will be in touch.  All managers, supervisors or employees with responsibility for fire safety within an organisation can undertake this course.
Participants: Up to 12
Duration: Half Day
Assessment: MCQ Test
Certification: Occupli Training Certification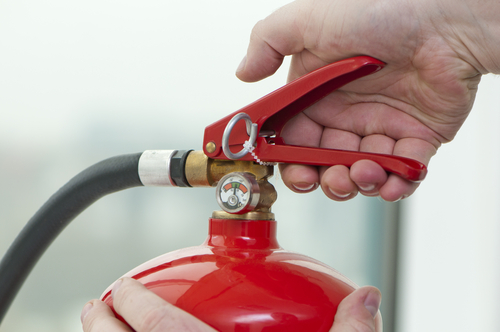 Course Programme
Course Introduction
Legal Module
Theory of Fire and smoke behaviour
Identify possible fire hazards in the workplace
Preventing Fire
Human behaviour and fire fighting – Theory & Practical
The Role and Responsibilities of Fire Wardens
Fire Evacuation Procedures (Site Specific)
Fire Safety in the home Practical Exercises Course quiz
Course Objectives
To give participants the skill. As well as the knowledge to carry out their duties in a safe and effective manner
To allow staff with a heightened fire safety role to meet the training requirements that are detailed in the current workplace fire safety legislation.
Identify possible fire hazards in the workplace
Allow employees to assist in the fire risk assessment process
Understand how fires can occur. As well as how fire and smoke can spread
Identify the correct type of fire equipment for the class of fire
Make sure fire equipment is inspected and maintained frequently.
Be able to advise members of staff on measures that can be taken to reduce the risk of fire occurring
Be able to advise members of staff on action to take in case of an emergency

Can't find what you're looking for?