Risk assessment is the cornerstone of a comprehensive and legally compliant safety management system. At Occupli we pride ourselves on providing a practical, quality and legally compliant solutions to our clients. Fundamental to current health and safety legislation is the carrying out of risk assessments by competent persons. Occupli Consultancy personnel carry out substantial amounts of risk assessment work for clients across all sectors every year. Providing top quality assessments, as a result.
Section 19 of the Safety Health and Welfare at Work Act 2005 requires every employer to identify hazards in the workplace. As well as assessing the risk from these hazards and have a written risk assessment of the risks as they apply to persons exposed to them in the workplace.
Workplace risk assessments, and organisation's safety statement, are minimum requirements for legislative compliance for any company in Ireland today. They must be carried out, in other words.
Under current legislation the maximum fine for a Health and Safety related offence is €3000 on summary conviction. Up to €3,000,000 or 2 years imprisonment on indictment. Effective workplace health and safety management is widely recognized. It actually contributes to business success, as result. Whereas accidents and ill health have costs, both often hidden and underestimated.
There are many types of risk assessments from general workplace assessments and task risk assessment. As well as through specialist areas such as ergonomic, chemical agents, fire, machinery, confined space and ATEX for example. Occupliy have the specialist personnel to undertake this work for you.
Occupli Risk Assessment Services
Competent and highly qualified Occupli consultants can undertake risk assessments in conjunction with client representatives. Furthermore, Occupli have safety professionals with training, knowledge and experience across many sectors. In addition, we are able to provide the best person and most competent person for the nature of the work.
Risk assessments are conducted in conjunction and consultation with client representatives. This is to ensure the quality and validity of the risk assessment as well as raising health and safety awareness with the client's personnel.
Occupli Consultancy can provide risk assessments systems, formats and templates for client use. They can also develop training programmes that include training on the specific risk assessment methodologies adopted and utilized by the client, for instance.
Public and in-company training programmes can be developed. As well as delivered to meet the client's requirements, for instance.
Supplementary
Similarly, the Health and Safety Authority (HSA) has outlines that Risk Assessments must:
Address significant hazards and risks
Apply to all aspects of the work including lone work, shift work and work away from the main workplace
Cover routine and non-routine operations including maintenance and breakdowns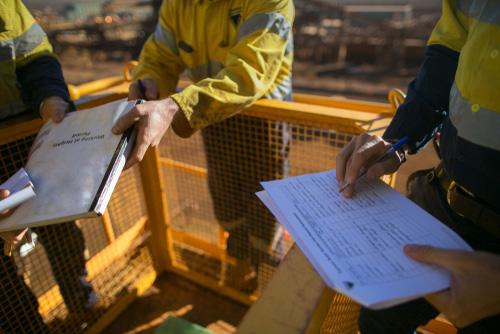 Safety Consultancy Brochure
Did you know that Occupli Consultancy also offer Safety Audits?