Environmental Liability Risk Assessment
Occupli Consultancy is a leading provider of Environmental Liability Risk Assessments (ELRAs). Occupli Consultancy follows a systematic approach to the assessment and management of environmental liabilities for full compliance with your IPPC and Waste Licence conditions.
Environmental Liability Risk Assessment (ELRAs)
Residual Management Planning (CRAMP or RMP) and
Financial Provision (FP)
We carry out environmental risk assessments in the initial screening of the ELRA process, helping to reduce the requirement to carry out a full ELRA and RMP reports and make financial provision. We advise high-risk facilities on how to reduce their risk profile through risk management in order to reduce the costs of making financial provisions.
The Occupli Consultancy Benefits
Occupli Consultancy has practical experience of delivering successful ELRA and CRAMP programmes. The benefits include:
Reduced potential for environmental damage as the result of accidents
Minimising residual / long-term impacts from manufacturing and waste management facilities upon closure
Forward financial planning for environmental liabilities
A reduction in the financial provision required
Environmental Liability Directive
Occupli Consultancy helps companies to achieve compliance with additional ELRA requirements to each AER under the Environmental Liability Directive. The directive requires businesses to take preventative measures to avoid damage occuring, and imposes strict liability on those who cause environmental damage (damage to biodiversity and water resources and land contamination that causes significant risk of harm to human health). It covers the operation of installations under:
The IPPC Directive (integrated pollution prevention and control)
The Waste Framework Directive
The Landfill Directive
The Waste Incineration Directive
The Environmental Liability Directive will also apply to activities under the proposed Extractive Industry Waste Directive. Under the directive, licensees must as part of their AER (Annual Environmental Report) provide an annual statement about preventative measures and measures in place in relation to the underwriting of costs for remedial actions following anticipated events (including closure) or accidents / incidents.
Following the closure or planned stoppage for more than six months of all or part of a sites licensed activity, holders of IPPC and Waste Licences have various responsibilities in terms of decommissioning or closing the site, and in planning this process.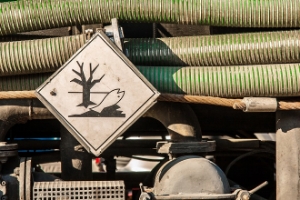 Safety Consultancy Brochure
Sign up to get our Newsletter!
Sign up to get our Newsletter!