Construction Client Safety Support
Assisting you, the Client, with your Construction Health & Safety Compliance
For decades, Occupli Consultancy has managed countless construction projects and our expert consultants customise solutions to you, our clients', needs by implementing the best practices that have made Occupli Consultancy a construction safety leader.
Our experts will collaborate with you to identify your specific needs. We then apply our safety management methodology to build on your current foundation. Our customised solutions enable immediate results and offer a working process for continual performance improvement. We begin with detailed assessments of your contracted operations, processes and performance history. Our consultants then create tailored solutions that work within your management system to produce results. In the process, our solutions can also help to optimise your business processes, energy efficiency, and environmental management.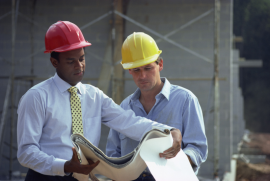 Safety Consultancy Brochure
Occupli Consultancy Construction Client Services
Advising you on your the duties and responsibilities as the Client
Avoiding hazards and costly delays through the use of effective risk assessment
Documenting your construction team's competency through written safety questionnaires and audits
Appointing all of your duty holders in writing
Submitting all  the required HSA notifications
Ensuring safety standards are maintained at each stage of design and construction
Documenting key hazards and their associated risks in your preliminary Safety and Health Plan
Ensuring you have supplied your PSDP and PSCS with all relevant information; which will help them perform their duties
Developing your accident and incident SOP complete with corrective actions
Effectively managing any poor performance from your construction team
Using your H&s plan as a tool for continuous monitoring and assessment tool
Applicable Legislation
Under Section 17 of the Safety, Health and Welfare at Work Act 2005 and the Safety, Health and Welfare at Work (Construction) Regulations 2006 a "Client" is the person (individual, partnership or organisation) for whom a project involving construction work is carried out. As the client your legal duty of care towards all contractors used is the same as that for an employee.
The law also requires you as the Client to appoint one or more competent persons to assist you in complying with safety and health legislation.  You need to be assured that the persons or organisations you engage have the necessary qualifications, training and experience.
Effectively Controlling your Risk
The most important process throughout the management of a construction project is risk assessment and risk control. CMSE Consultancy can assist you in understanding how risks can be successfully assessed and controlled on construction projects.  CMSE Consultancy also assist in developing legally required written risk assessments for all of your work activities.
Occupli Consultancy are fully qualified and equipped to investigate all workplace accidents that may occur on your behalf. We can inform the relevant authorities and are familiar with the correct procedures.
Procuring and Managing your Construction Team
Our industry experts understand the duty of care considerations you need for compliant construction management and the implications of any serious workplace incidents.  We can advise and manage your steps involved in contractor specification, procurement, management and review and each stage of your construction project.  We represent you by attending meetings and visiting the site to ensure the safety of those engaged.  Our consultants co-ordinate the work of your designers and contractors and make sure that their work is completed safely. This will allow your team to fulfil their roles while reinforcing your commitment to safety and also ensuring you get value for money.
Benefits from working with Occupli Consultancy
Protection of your reputation and financial investment
Value for money by minimising risk and costly delays
Reduction in accidents and incidents
Projects completed on time and in budget
Lower insurance premiums
Reductions in waste and loss
Safer and easier site maintenance going forward
 Did you know That Occupli Consultancy also offer PSCS and PSDP services? Click here for more information!